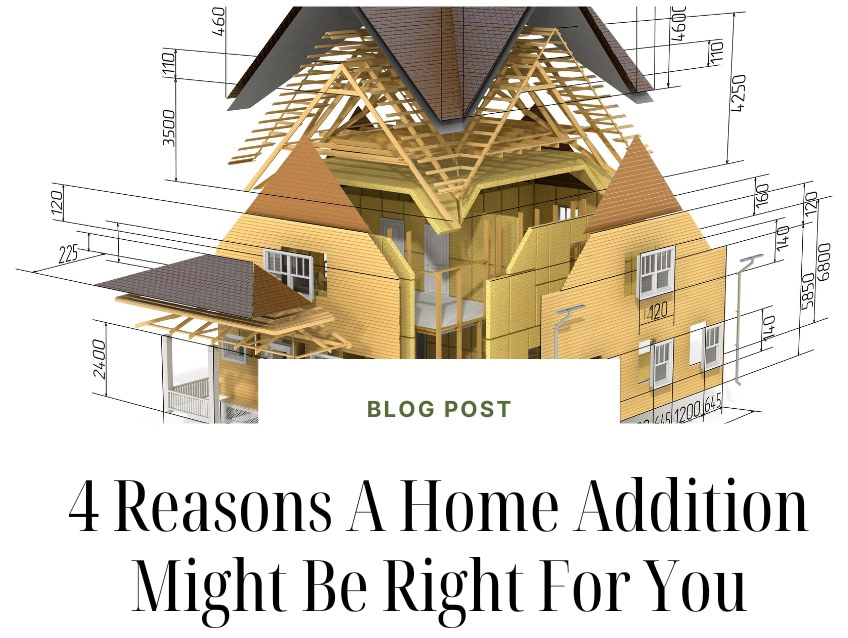 Throughout our lives, what you need from your home changes and grows as your family does. Perhaps your family has grown and you need more space for bedrooms. Maybe your parents like to visit periodically, and need more space in which to stay. Whatever the reason, when your needs change, your home should, too.
Often in these situations, people consider simply moving. You may find yourself looking for a place with more bedrooms and bathrooms, or more square footage to prevent your family from feeling cramped. However, if you live in an area you like and have already worked to make your home your own, it may not be ideal to pack up and move. Luckily, there is another option! At Daniels Design & Remodeling, we can help take your home to the next level with a home addition.
1. Your Family Is Growing, Your Home Should, Too!
Often, the primary reason for a home addition is to create more space for your growing family. As your family grows and your house stays the same, day to day life can begin to feel more cramped and crowded. A home addition creates more square footage for your family to use. This may come in the form of additional bedrooms, bathrooms, and more.
2. Adding Space For Your Guests
Many of us have had visitors to our homes and felt that there was no space for them. A home addition can help give your visitors their own space, and keep everyone sane! You will want to invite people to stay at your house more frequently when you have extra space to offer them. 
3. Staying In Place
Perhaps you have already started considering your family's need for more space. Many people would consider this the time to move. However, if you love your home and the area you live in, moving might not seem like the right choice for you. In this case, building an addition to your home may be the best option. Often you will find that you save more by adding on to your home rather than buying a new home. 
4. Adding Value To Your Home
A long-term benefit of a home addition is the added value to your home. Increasing your square footage can easily increase your home's value, a benefit you will enjoy down the road if and when you decide to sell. With a home addition, it is important to be strategic and create the right kind of added space to increase your return on investment. 
Contact Us Today, To Discuss Your Home Addition!
Daniels Design & Remodeling is the premier boutique remodeling contractor in Northern Virginia. Our team is committed to making your next project beautiful, functional, and perfectly suited to your family. A home addition can seem like a huge project to undertake. Luckily, our educated and experienced staff is available to answer any questions you may have about a potential project, and guide you through the process. 
Please give us a call [link] if you have any questions about pursuing a home addition project. We are happy to answer those questions and give you more insight into the design process. We look forward to hearing from you and learning more about your home, family, and upcoming projects!