Home Remodeling Alexandria
Pub sheds in Alexandria, Virginia mean the best party is at home
Alexandria, Virginia is an exciting city on the edge of Washington, DC. With its high population density, there is always plenty to do and new people to meet. Alexandria has a vibrant nightlife and is packed with bars and restaurants. However, some Alexandria, Virginia residents are taking advantage of a new trend. They are keeping the party at home and building a Pub Shed in their backyard. What is a Pub Shed you may ask? It's just what it sounds like: a backyard shed outfitted for drinks, entertainment and merriment.
When is a shed more than just a shed?
The trend towards utilizing sheds as living space began about 10 years ago.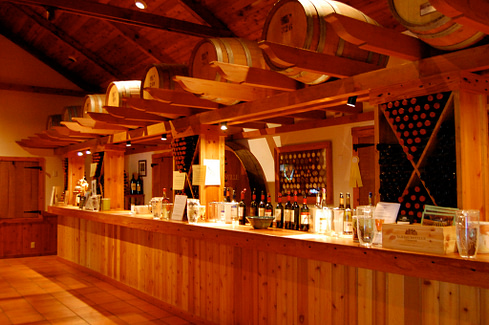 People realized they could add to the square footage of their living space without building an addition. Homeowners began utilizing sheds for offices and studios, which are perfect for those who work at home. Sheds can also be rigged as adorable guest quarters. The latest trend is Pub Sheds, creating a mini bar in your backyard for your family and friends, and decorated along any theme that you like.
What makes a Pub Shed?
A Pub Shed is your own personal oasis away from the bustling crowds. It can be outfitted any way you like. A reliable house remodeling contractor will survey your yard to determine where it would best be situated. Many homeowners like to put a Pub Shed next to the patio or pool to create a total entertainment environment. You and your contractor can pick what elements you want to include, like a custom-built bar, lighting, electricity for entertainment systems, a sink and refrigerator, and possibly even built-in seating. It's limited only to your imagination. Pub Sheds can be decorated any way you like, for example, with a beach theme or in honor of your favorite sports team. Add bar stools, stock it up and you've got the most popular spot in the neighborhood.
If the busy nightlife of Alexandria, Virginia has gotten to be a bit much, take the party to your own backyard. With a custom-built Pub Shed, you can have the bar of your dreams just steps away. Talk to your contractor to start drawing up plans for your own, personal backyard party spot!
The Complete Remodeling Package
With any home remodeling project at Daniels Design and Remodeling, you get all the benefits and perks below.
 Architectural Design
 Construction
 Project Management
At Daniels Design and Remodeling, our seasoned team takes great pride in ensuring your project goes to as planned. Specializing in Kitchens, Bathrooms, Living Spaces, Porches and Patios, and Home additions since 1997, you can be sure that we will keep your project on time, on budget and built to last, so you can enjoy it for years to come.